testimony - MY ERASMUS IN BORDEAUX
Throughout the year Newdeal World Insitut organises linguistic stays and ERASMUS experiences in Bordeaux as a part of learning the French language.
Discover the testimony of Tj who did an ERASMUS internship with us through our program Incoming Services.
Discover our Incoming Services program and enjoy an ERASMUS experience in Bordeaux with Newdeal World Institut!
Hi! My name is Tj, I'm from Manchester, England and I am 18 years old.
Prior to coming to Bordeaux I was looking for apprenticeships in digital marketing or content producing. In this search I came across a post on Facebook that said to apply for this opportunity that allows for digital marketing internships abroad, the Turing Scheme (Erasmus). I doubted that I would actually make the cut, but I already had my CV written and so I decided that I would give it a try and the worst that could happen is that I get rejected. So I applied.
In the application there were options to go to many different places, Valencia Spain, Lisbon Portugal, Seville Spain, and Dublin Ireland. I decided to put Dublin as my first choice as I feel that it is often overlooked.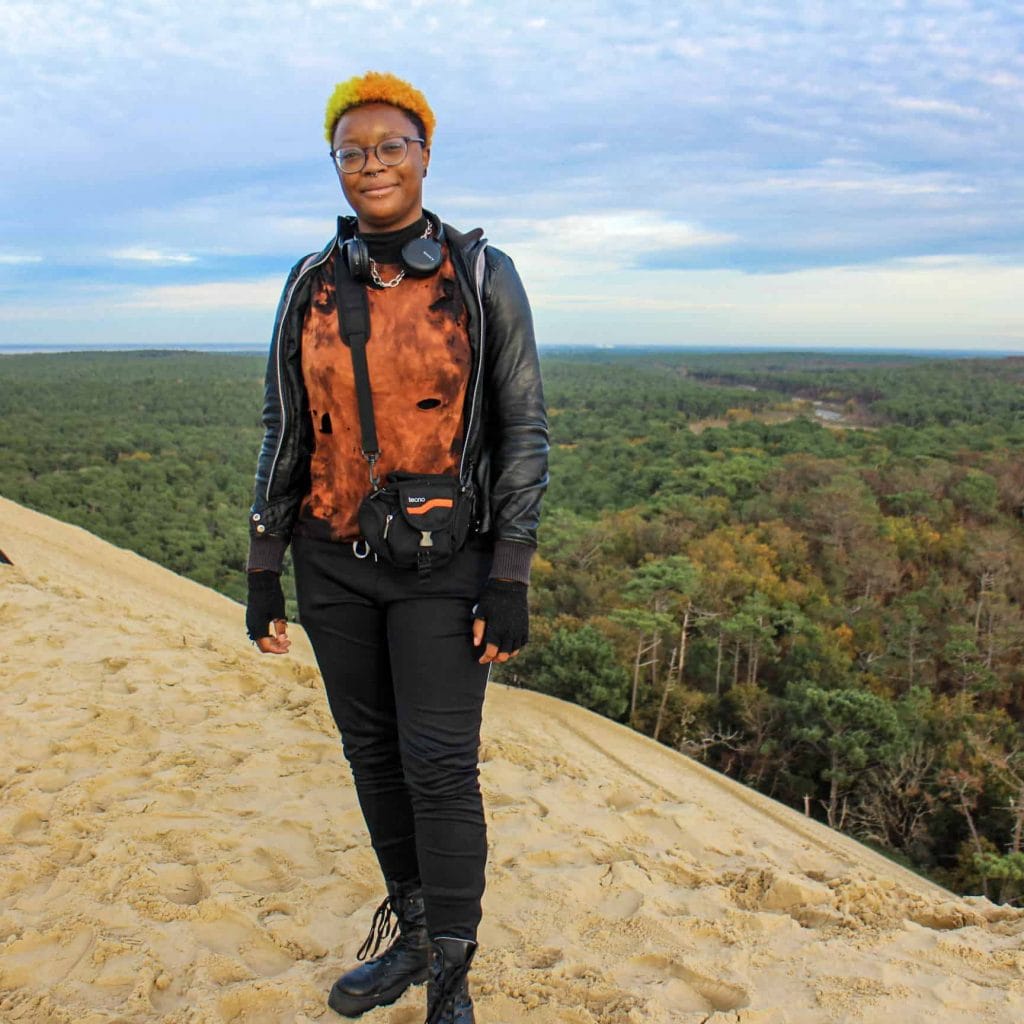 To my surprise, I got through both interview stages and I was off to Dublin. It was my first time abroad, if you count Ireland as being abroad when you live in England, and also my first time living alone. I had a great experience there, I made memories with the other Turing / Erasmus interns and I had real independence for the first time, and though I was not a big fan of my boss even he could not overshadow my great time.
Then I had to go back home to Manchester, England. The transition from living alone and having the independence to do things my own way to living with my parents again was jarring. I quickly realised that I highly appreciate being able to do my own thing in my own way and that I really needed to find an apprenticeship and make money in order to be able to do that. Then I got an email that said if we wanted we could do another internship it just had to be in a different location.
So I reapplied, but this time to go to Valencia. I then received an email, but it was strange, it read 'Hello Erica, We received your application from Twin for an internship in France.'… This confused me greatly because I am certainly not called Erica, and I did not apply for an internship in France. As it turned out they needed more people to go to France, and who am I to pass up such an opportunity. Things progressed quickly from there.
I passed the interview stage and I found out that the company that I was going to be working for was Newdeal Institut. Then in a little over a week I was flying to Bordeaux on October 3rd 2022, ready to begin my French immersion.
Whilst I was very excited to go to mainland europe, a place I had never been before, I realised that I had a huge problem. I do not speak French, in any capacity. Luckily, with placements in countries where English is not the national language, language lessons are offered.
The first thing that I noticed when I stepped off of the plane was the heat, I don't know why but I did not expect it to be so warm but it was worsened by the fact I did not dress for the weather.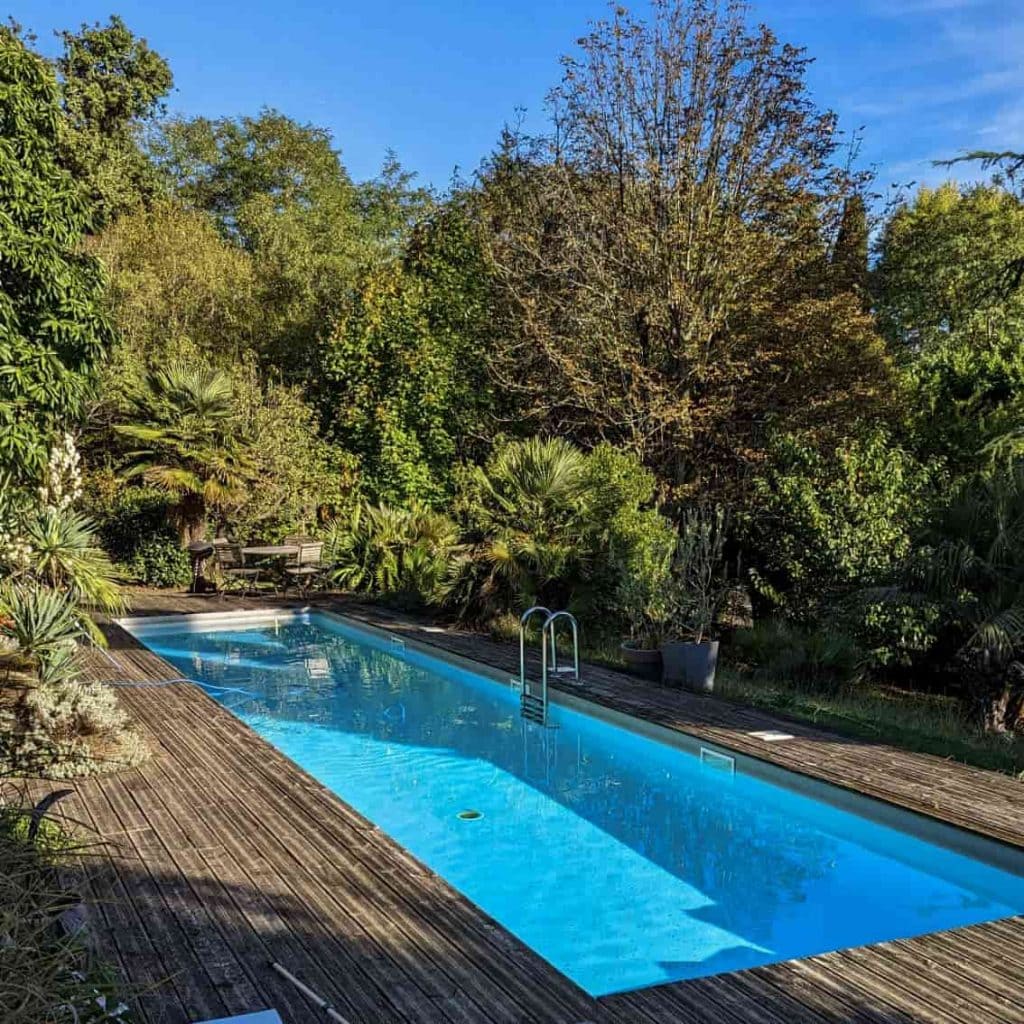 Discover our Accommodation solutions and enjoy a language stay in Bordeaux with Newdeal World Institut!
The accommodation that I was hosted in was absolutely beautiful. It was in this wooded area with a variety of different plant life, there was even a pool. And if you ever needed a companion well then there were 4 dogs, 2 cats, a rabbit and a parrot.
The next day I had my induction meeting at Newdeal Institut. I learnt that I have French lessons every Tuesday evening and I received other relevant information and then I was shown to my new desk. I was also given access to an online platform so I could study French independently, the online French lessons helped massively as I was a total beginner. All of this was done at Newdeal Institut as they are a language school that teaches 10 languages.
My internship role within the company was to assist in the production of video content within the school, to photograph the school and the surrounding area, assist with the websites, and whatever other tasks that they had for me.
In my first few weeks I didn't do much, I just relaxed by the pool, visited the city centre and worked during the weekdays. But when I finally got out to see the city's sights I was amazed.
One of the main highlights of my trip was going to see Dune du Pilat with my sister, who decided to come and visit me, here in Bordeaux. Dune du Pilat was unlike anything I had ever seen before, it is hard to explain the scale of it, but everyone should see it when they visit Bordeaux. It was absolutely beautiful.
Another thing that I did during the last week of my language stay in Bordeaux was going go karting on ice. I went with two other ERASMUS interns, and we had so much fun, but the main piece of information that I took from it was that it is a good thing that I do not have my driving licence. When you visit Bordeaux there are truly so many activities to choose from.
The fact that I got to learn French in France and work abroad has significantly boosted my future prospects and I believe that everyone should get to have at least one expat experience, and Bordeaux is an amazing place to have it.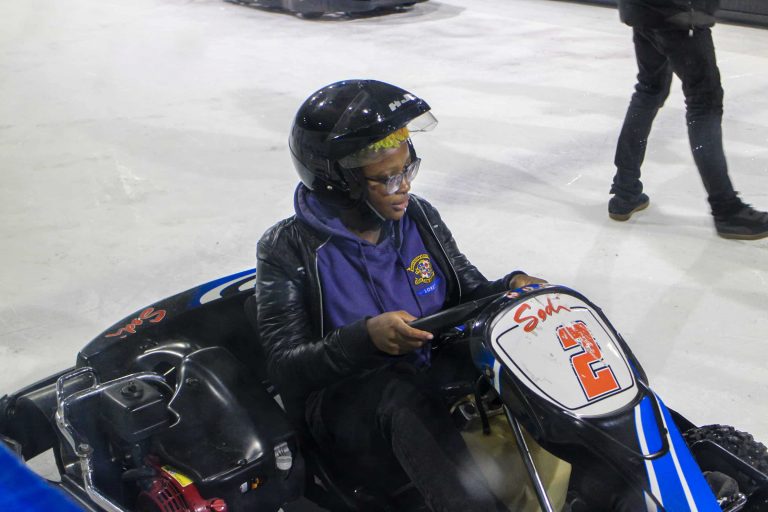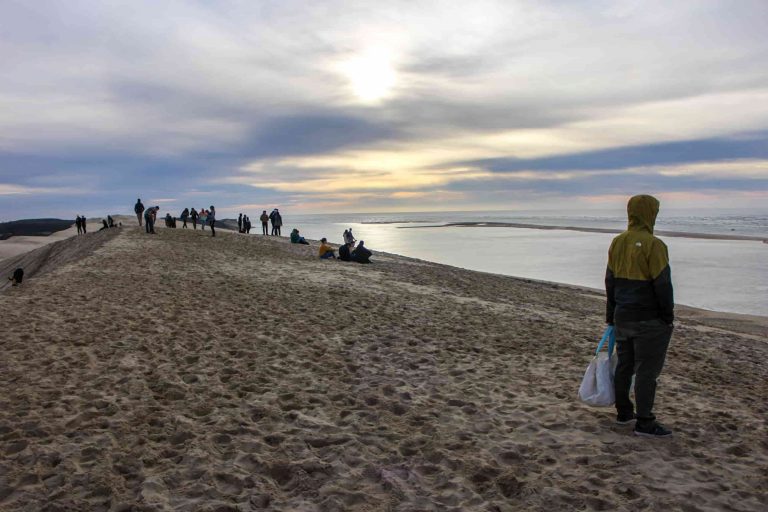 Although Bordeaux was not my initial plan, I am infinitely grateful that I decided to come as it has been an amazing experience and I would happily come back to visit in the future. This opportunity is something that I think everyone should experience at least once in their life.

Your french experience in Bordeaux begins here !


Do you want to have your ERASMUS + experience in Bordeaux?